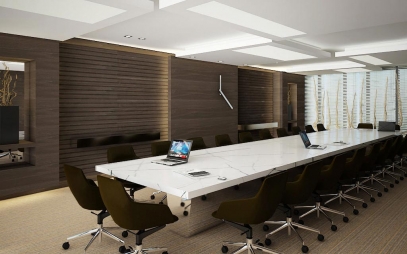 Interior designing forms an important part of setting up any office. If you are planning to setup or start a new office then you should think of hiring professional interior decorator. When it comes to decorating the interiors of office it is best to give the responsibility to some professional. A professional designer has the ideal tools and team to provide the best office set up.
Office interior design in Delhi is considered as the prime component of any office that can create an impression on a client's mind.Always remember your office's appearances will ultimate affect your business.
Office Interior Decoration Services:
When you hire a professional to do Office Interior Design In Delhi, they provide you with the below services –
Planning the entire set up of an office interior.
Making a complete estimate of the modifications and designs that is to be incorporated in the office area.
They ensure that your office is always presentable to your clients
Best Way To Choose The Best Interior Decorators For Offices:
When you want to hire a professional service provider for office interior decoration one should be cautious to check the below points-
The professional experience of the company taking up the decoration work. If possible check the works done by the company.
The budget you have in mind for office interior design should be considered. Match your budget with the one quoted by the professional.
The company whom you hire for office designing should have a good management team. A good professional company will always have highly skilled management team and skilled works.
Check if the company is being able to understand the designing requirement. Good analysis of the office environment and work type is must.
The company you choose for office interior designing, should be able to provide you with innovative and designs that gives your office a unique look. Only planning a unique design will not suffice. The company should be able to execute the entire planning.
Most important of all, the company you choose should be able to modify plans when needed.